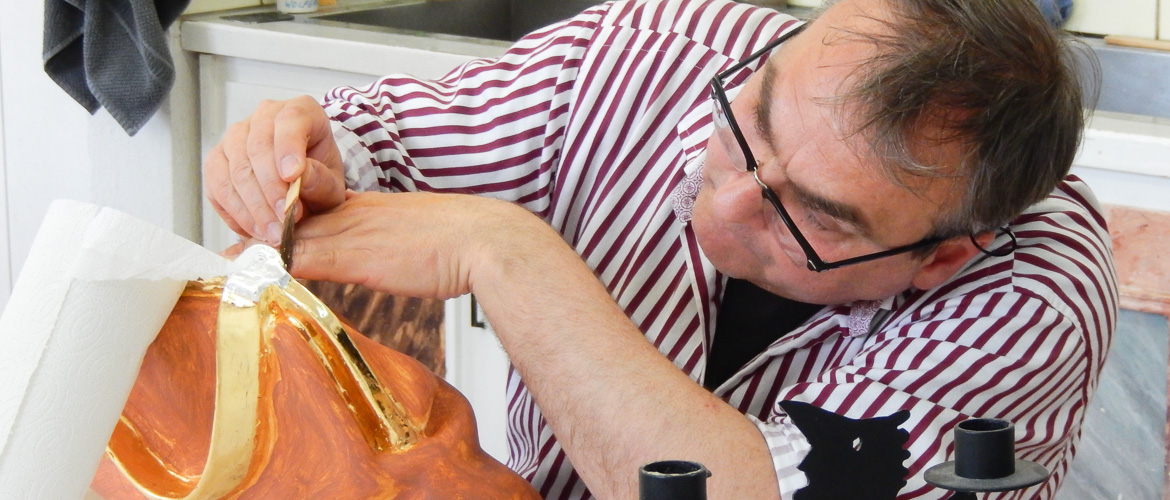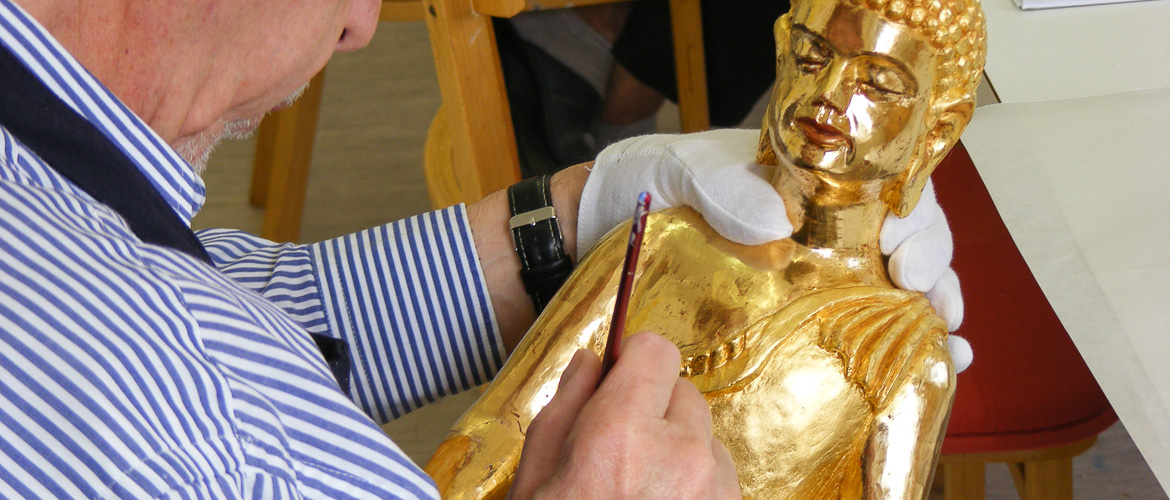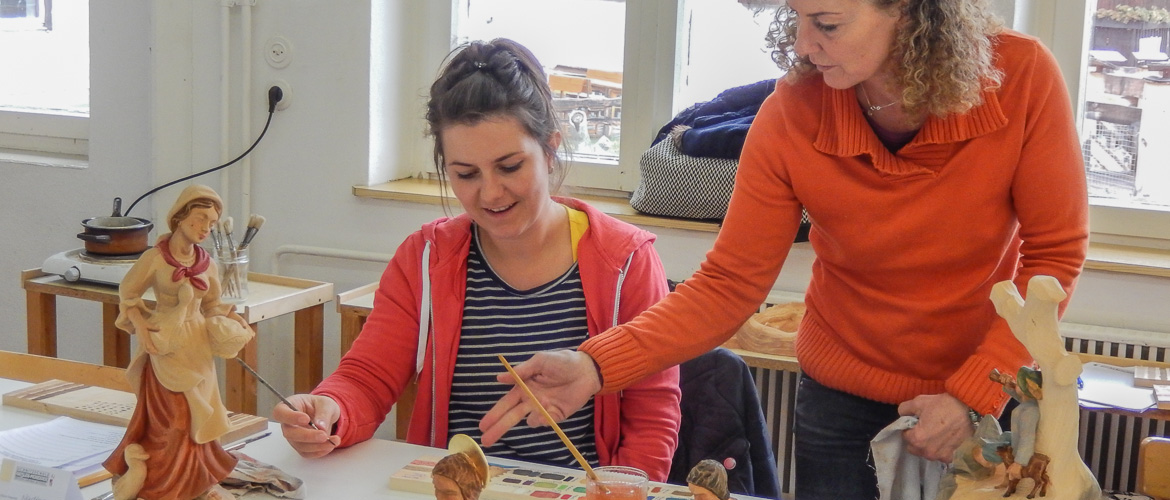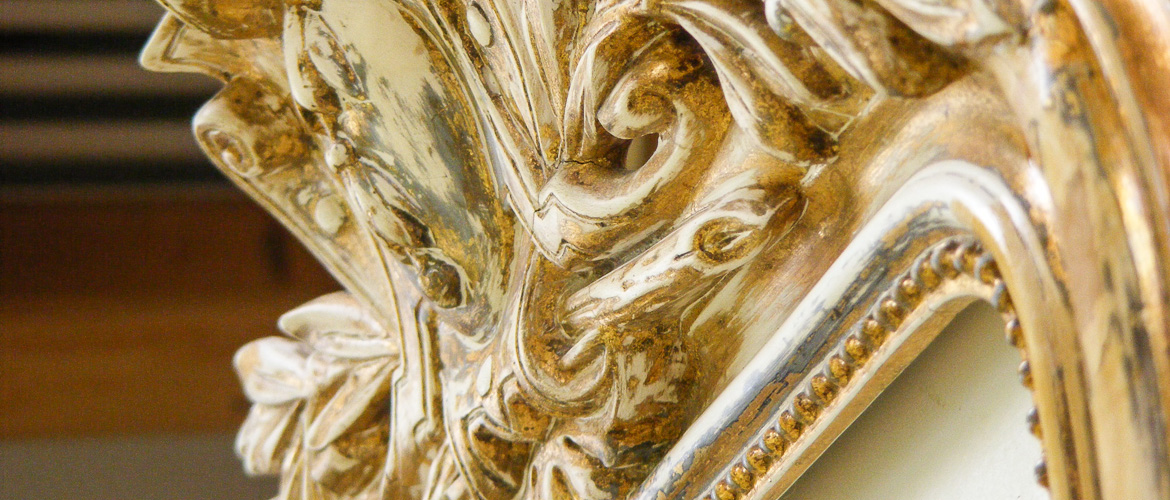 Colour Design of Sculptures and Objects
Gilding, Sculpture Painting, Restoration
Our courses "Colour Design of Scultpures and Objects" are just the right thing for you if you …
like to experiment with colour and/or discover traditional painting techniques.
are either a beginner or advanced pupil.
place value on personal guidance in small course groups.
want to be instructed by accomplished course instructors.
like to let yourself be inspired by like-minded students.
feel neither to young nor too old for this!
Interactive Overview Calendar for Courses "Painting and Gilding of Sculptures and Objects"
Click on your desired date!
Supplies charge for suitable objects:
Materials like paints, stains, wax, chalk and poliment are provided by us and charged at a flat rate for supplies. Gold, silver and all other supplies can be bought at the school or may be brought along. However, a renumeration for the supplies charge will not made in this case. You can gladly bring along untreated carvings to the class or purchase them for a reasonable price in our shop. Suitable models could include skin (face), clothes, capes, trim, etc. If you wish to restore a sculpture, please send us a photo of it beforehand. This way we can clarify the feasability of the restoration during the course.