Austrian Woodcarving Weeks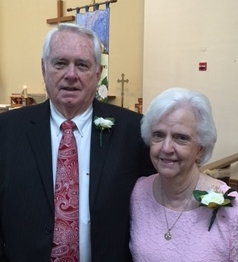 Austrian Woodcarving Weeks 2017
Carvers' Programme
May 14th until 28th
Spend your carving holiday in the Alps during the most wonderful time of the year. Additionally enjoy a fantastic tour to South Tyrol (Italy). Learn how to carve and sculpt the Austrian way.

Sunday arrival – meet Carl and Elaine Wiggins at the Munich airport and join the transfer to school. At 6 pm you will meet your teacher and new carving colleagues at the school. There will be tutored carving from Monday to Saturday lunch time, except the Saturday when we go on tour. This will give you ample opportunity to start and finish your carvings. Also use the time to join the special theory classes which are held parallel to the practical carving class.
Weekly schedule for the course:
Sun 18:00 meet your tutor for the week
Mon to Fri 08:30-12:00 and 13:30-18:00
Sat 08:30-12:00 (not on the 20th of May)
Since this might be a longer course than usual, here are some ideas of how best you can use your time:
- Use your own ideas for a project
- Work on a bigger project
- Learn more practical and theoretical skills
- Start professional training

Saturday May 20th and Sunday May 21st - Tour to South Tyrol - Italy, with many interesting stops along the route.
Price Carvers' Programme:
per person in in double room
2 weeks Euro 1982 USD 2280 GBP 1685

Single room supplement per week:
Euro 111 / USD 127 / GBP 95

Included: Course 10 ½ days, 2 full days tour, 14 overnights with full board (lunch excluded on tour) and all local taxes. Airport transfer is not included. For all payments the exchange rate of the day will be used.
Tour to South Tyrol – Italy
Austrian Woodcarving Week 2017
Tour to South Tyrol – Italy
May 20th – May 21st
After World War I, Tyrol was divided with one part given to Italy and the other part retained by Austria. So actually South Tyrol is typically more Tyrolean than Italian with respect to culture and the way of living. The mixture between Austrian and Italian culture makes it an exceptionally interesting area. We will see some breathtaking scenery when passing the Dolomite mountains. A lot of southern Europe flair, like good food, wine and culture makes this a wonderful trip.
We head south to Italy Saturday morning. One of our main stops will be Gröden – Val Gardena, simply the carving center of South Tyrol and perhaps the world's cradle of carving. Here we will visit many carving studios and shops, view the famous Unika Gallery and much more.
In Bolzano/Bozen, the provincial capital of South Tyrol we plan to see the "Iceman" –also called "Ötzi" a glacier mummy from the Copper Age, who, thanks to extraordinary circumstances, has been preserved in the Archeological Museum.
We plan to stay in the area around Bolzano overnight and will also drive over the Resia Pass – where you will see the famous drowned Romanesque churchtower that juts from Resia Lake.
We will surely spend two wonderful and fulfilling days together on this tour.
Included: 1 overnight with breakfast and dinner, bustravel, sightseeing. Minimum 10 participants.
Non-Carvers' Programme
Austrian Woodcarving Weeks 2017
Non-Carvers' Programme
May 14th until 28th

Enjoy your holiday in the Alps during the most beautiful time of the year.
The programme for non-carvers offers some exciting tours and a variety of activities in the beautiful surrounding area. Enjoy the lovely May evenings for pleasant walks and relaxing tours. The hills are full of exceptional wild flowers, like rare and protected orchids. Each week there will be 2 half-day tours near the school. Several local sights are worthy of exploration including a hanging footbridge, a cheese maker, a glass etcher and last but not least our nice little museum in Elbigenalp. A ride up a mountain or an interesting herb walk are other possibilities, depending on the weather.
The tour to South Tyrol, on May 20th and May 21st together with the carvers is included in this package. (Details under "Tour to South Tyrol, Italy")
Take the opportunity to use your free days to relax or go hiking, nordic walking (poles provided), rent a bike for a ride along the Lechriver and take time to look at the beautiful spring countryside. Please also note that you can book treatments in the spa or join the activity programme at the 4* Alpenrose Hotel, next to the school. Don't forget to bring your swimsuit and walking shoes.
Prices Non-Carvers Programme:
per person in double room:
2 weeks EUR 1262, USD 1452, GBP 1073

Included: Tours and programme as described, 14 overnights with full board (lunch excluded on tours) and all local taxes. Airport transport is not included. For all payments the exchange rate of the day will be used.