Austrian Woodcarving Weeks 2019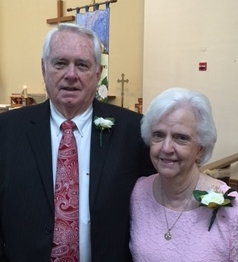 Austrian Woodcarving Weeks 2019
Carvers' Programme
May 12th until 26th
Spend your carving holiday in the Alps during the most wonderful time of the year. Carve and enjoy a fantastic tour through Tirol to the beautiful area of the Zillervalley and Kitzbühel. Learn how to carve and sculpt the Austrian way.

Sunday arrival – meet your teacher and new carving colleagues at the school. There will be tutored carving from Monday to Saturday lunchtime, except the Saturday when we go on tour. This will give you ample opportunity to start and finish your carvings. Also use the time to join the special theory classes which are held parallel to the practical carving class.
Weekly schedule for the course:
Sun 18:00 meet your tutor for the week
Mon to Fri 08:30-12:00 and 13:30-18:00
Sat 08:30-12:00 (not on the 18th of May)
Since this might be a longer course than usual, here are some ideas of how best you can use your time:
- Use your own ideas for a project
- Work on a bigger project
- Learn more practical and theoretical skills
- Start professional training

Saturday May 18th and Sunday May 19th - Tour through Tyrol to Kitzbühel and the Zillervalley, details please see next column.
Price Carvers' Programme:
per person in in double room, category I,
Euro USD GBP
2 weeks 2028,- 2332,- 1724,-

Single room supplement for two weeks:
Euro 160,- / USD 184,- / GBP 136,-

Included: Course 10 ½ days, 2 full days tour, 14 overnights with full board (lunch excluded on tour), local tax 1,30 per person and night and the airport transfer is not included in the price. Details for transfer see page 8. For all payments the exchange rate of the day will be used.
Tour to the heart of Tyrol
Tour to the heart of Tyrol
18th and 19th of May
Probably no areas of Tyrol are as famous as the Zillervalley and the region around Kitzbühel. Here you will find the typical pretty wooden Tyrolean houses with flowers on their balconies. Several interesting places are planned for our trip. A visit to the "Museum der Völker" in Schwaz, showing an extraordinary collection of sculptures from different cultures.
At the first Austrian Woodmuseum in Wildschönau you can find everything that is made out of wood – a lot of funny and eccentric things are shown here. It feels as if the clock stopped many years ago.
In Kitzbühel; maybe the best known place in Austria, we will have some time to stroll through the nice old town and to do some shopping in the exclusive boutiques there. The fantastic nature and scenery is breathtaking – a stop at the "Krimmler Waterfalls" the biggest waterfalls in Europe is also planned.
This and several other interesting stops and visits are on our tour schedule. We will surely spend two outstanding days in the heart of Tyrol.
We are confident that we will have an exciting and very amusing trip together – just as always.
Included: 1 overnight with breakfast and dinner, bus travel, sightseeing. Minimum 10 participants
Non-Carvers' Programme
Non-Carvers Programme
May 12nd until 26th

Enjoy your holiday in the Alps during the most beautiful time of the year.
The programme for non-carvers offers some exciting tours and a variety of activities in the beautiful surrounding area. Enjoy the lovely spring evenings for pleasant walks and relaxing outdoors. The hills are full of exceptional wild flowers, like rare and protected orchids. Each week there will be 2 half-day tours near the school. Several local sights are worthy of exploration including a hanging footbridge, a cheese maker, a glass etcher and last but not least our nice little museum in Elbigenalp. A ride up a mountain or an interesting herb walk are other possibilities, depending on the weather.
The tour to the heart of Tyrol on the 18th and 19th of May together with the carvers is included in this package. (Details of the tour please see opposite page.)
Take the opportunity to use your free days to relax or go hiking, nordic walking (poles provided), rent a bike for a ride along the Lech river and take time to look at the beautiful spring countryside. Please also note that you can book treatments in the spa or join the activity programme at the
4-star Alpenrose Hotel, next to the school. Don't forget to bring your swimsuit and walking shoes.
Minimum for the half day tours are 4 participants.
Prices Non-Carvers Programme:
per person in double room category I:
Euro USD GBP
2 weeks 1278,- 1470,- 1086,.

Included: Tours and programme as described, 14 overnights with full board (lunch excluded on tours) and all local taxes. Airport transport is not included, prices see page 8. For all payments the exchange rate of the day will be used.