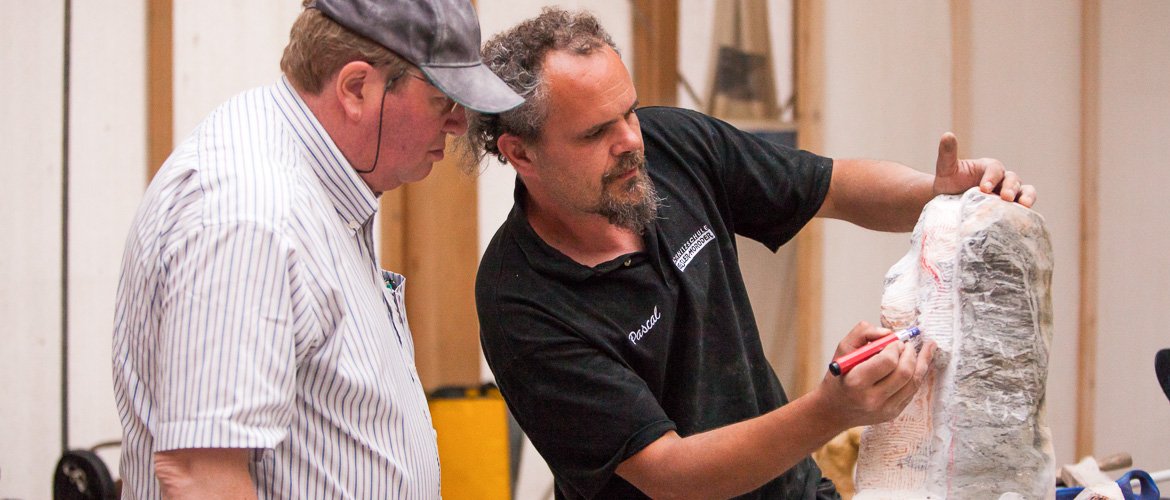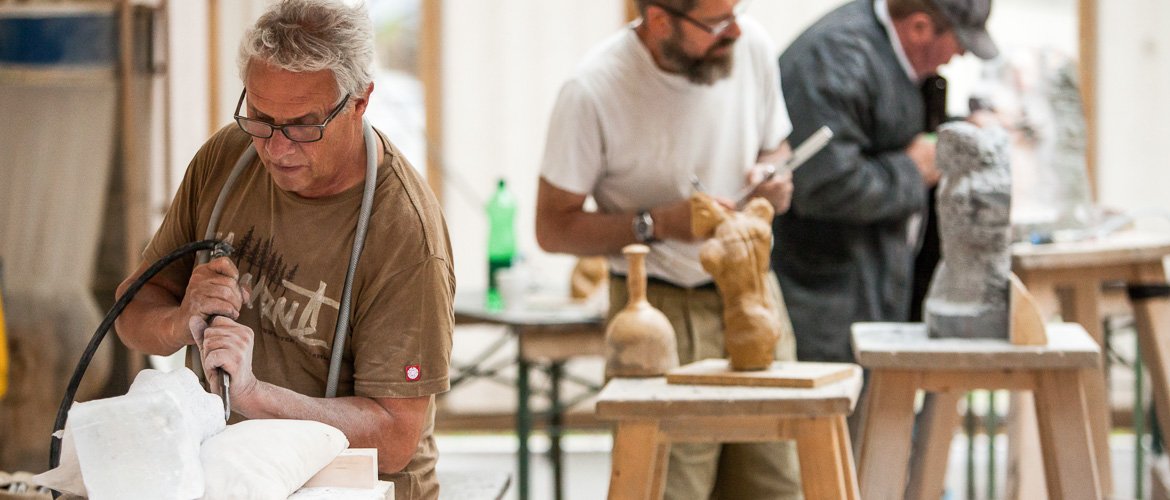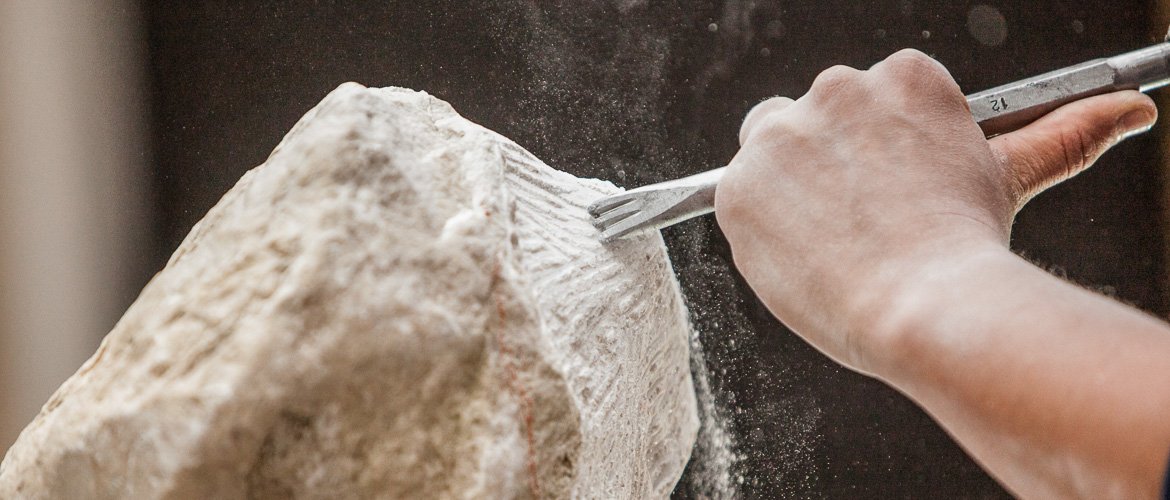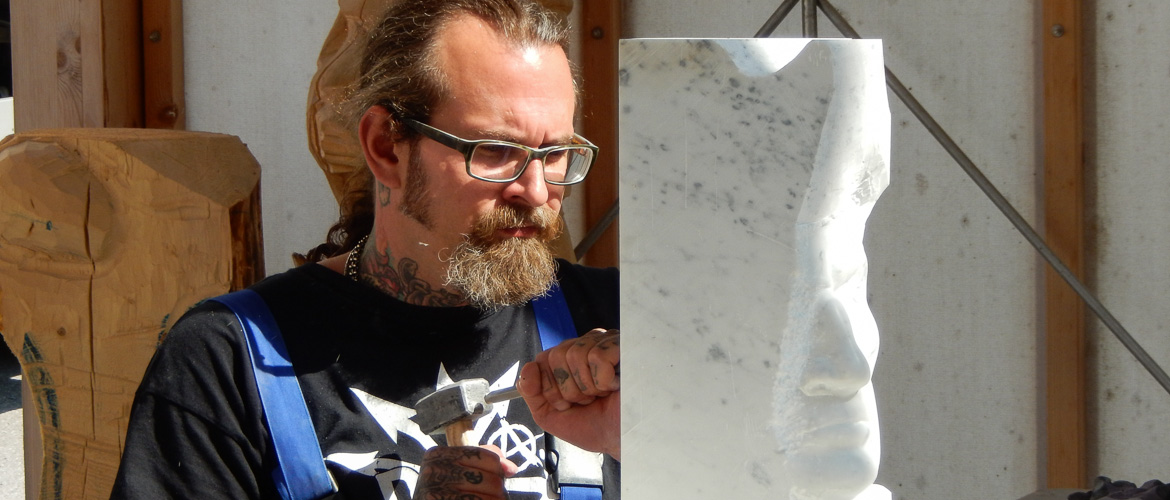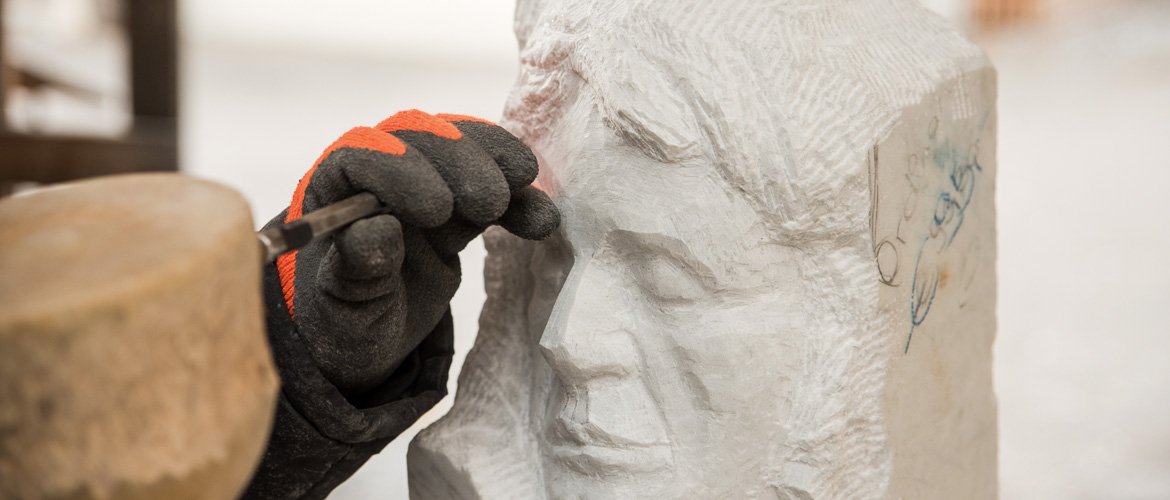 Stone Sculpting Courses
Our stonesculpting courses are just the right thing for you if you …
wish to creatively turn you own ideas and drafts into stone.
are either a beginner or advanced and experienced sculptor.
like to try out new things or deepen existing skills.
place value on personal guidance in small course groups.
want to be instructed by accomplished course instructors.
like to let yourself be inspired by like-minded students.
feel neither to young nor too old for this!
Stone is a classisc material for sculpting. You will find the right thing in our wide range of stone scultping courses! The range spans from taster to advanced courses. Independent of your choice of course, the personal attention from your course instructor will provide the exact content for what you wish to do in stone, what skills you bring with you and then accompany you from the development of your design to its completion in stone.
Our offering of stonesculpting courses comprises the following 3 variations, which we consciously mix together for the compilation of each course group:
Interactive Stone Sculpting Courses-Overview Calendar
Click on your desired date!
The course "Designing with Soapstone and Alabaster" can be visited during all dates, in which modelling courses take place.
Stonescultping Courses offer a combination of pratice, theory and demonstrations
Important topics and demonstrations are offered simultaneously with practical instruction. Utilize the possibility to deepen your specialized knowledge! In half-day courses theory instruction can only be taken in the morning.